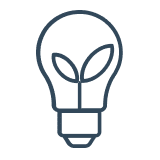 Queensland Hydro is committed to providing opportunities to local suppliers and local employment for our regions.
Contractor opportunities
Register your interest
We encourage contractors to register their interest in working with Queensland Hydro by creating a company profile on the ICN Gateway business database.
You can search for "Queensland Hydro" on the ICN Gateway to find out more about our projects.
To register your interest, you will need to:
Visit the ICN Gateway website and create a company profile.
Ensure you elect to receive notifications promoting upcoming opportunities from ICN Gateway.
Contractors will need to apply for opportunities separately through QTender.
work with us
Looking to supply to Queensland Hydro?
Queensland Hydro advertises all public tenders through the QTender Portal.
Suppliers interested in submitting and contributing to the development of pumped hydro assets in Queensland must apply via the QTender portal.
We encourage all interested suppliers to register for notifications through QTender to stay updated on future public tender releases that match your area of interest.
For all other enquiries, email the team at industry@qldhydro.com.au
View our Contractor and supplier portal to view the critical processes, plans and procedures that underpin Queensland Hydro's Work Health and Safety Management System. 
Borumba early
works update
Find out about the early works packages available for the Borumba Pumped Hydro Project via this video update below. This information was initially provided at a Department of State Development, Infrastructure, Local Government and Planning event on 8 August 2023 and supersedes previous updates.
This information provided is indicative only and subject to change. For current tenders, please see QTenders or register your interest via the ICN Gateway.
Download a copy of the presentation here.
Industry briefings
Catch up on our recent industry briefings in Brisbane, Caloundra and Gympie. The briefings were held from 5 July – 7 July 2023. You can hear more about our projects and early opportunities for local participation and employment.
Download a copy of the presentation here.
Upcoming industry events
No community events currently scheduled.