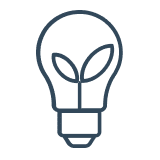 The renewable energy transition will take all of us working together. We engage openly and transparently with our communities to manage impacts and create lasting benefits for all.
community connect
Connect with our project teams
We provide a space to ask questions, share feedback and learn more about our projects.
sponsorships program
Community sponsorships
We're proud to support the communities where we work and are committed to investing in projects, events and initiatives that share similar values.
Our sponsorships program aims to deliver positive outcomes for communities through initiatives such as:
Connecting, supporting and improving local communities close to our projects
Supporting health, safety and wellbeing
Protecting or conserving the environment and practice sustainability
Promoting education, training and upskilling
Advancing outcomes for First Nations people
Supporting local and regional economies
If you have an initiative, event or project that will benefit your local community and you represent a community group or organisation that is a not-for-profit – including schools, educational institutions, organisations, clubs, associations and charities – we encourage you to apply.
To apply for funding, please download and complete the Queensland Hydro Sponsorship Request Form.
Applications can be emailed to community@qldhydro.com.au or posted to Attention: Stakeholder Engagement, Queensland Hydro, PO Box 12278, George Street QLD 4003.
You will receive an email to confirm receipt of your application within five working days. We will aim to process your application within 6-8 weeks. During that time, we may need to get in touch to gather more information to support your application.